We Are Hiring!
Please send your resume and letter of intent to info@marylandexotics.com.
Email Us!
Positions available: Customer Service Representative
Welcome to Maryland Avian & Exotics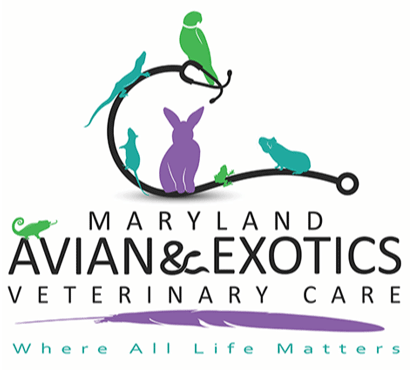 We are Maryland's only full-service avian, reptile and exotic pet veterinary hospital dedicated exclusively to the care of avian and exotic pets. In our specially equipped exotic animal hospital, birds, reptiles and other exotic pets receive state-of-the-art medicine and surgical care in a calm, compassionate environment.
See What Our Clients Are Saying!
We had a superb experience with Dr. Lara Backus after out first checkup visit for our Russian Tortoise. She was extremely knowledgeable and thorough in her examination. A superb place to take your beloved pet!

Could not recommend more highly. Dr. Carr is a true gem, and her staff is excellent too. I've been around the block with vets' offices and this is my favorite by far. Everyone goes above and beyond and is so caring and compassionate. Would give ten stars if I could.

We took our birds to their annually wellness exam after moving here from Florida. Dr. Carr took her time to answer all our questions and concerns about our Conures. We will be returning. Highly recommend MAEVC!

Dr Carr and her staff are truly among the best at what they do. They all have such large hearts, and give every animal the time and care they deserve. I went through countless vets before I found one who took my guinea pig's health as seriously as I do.

Dr. Carr and her staff are AMAZING. I've been coming here since 2017. I don't trust anyone else with my budgies. She is incredibly knowledgeable and gentle with my birds. I learn so much from just bringing my birds in for checkups.
View More Reviews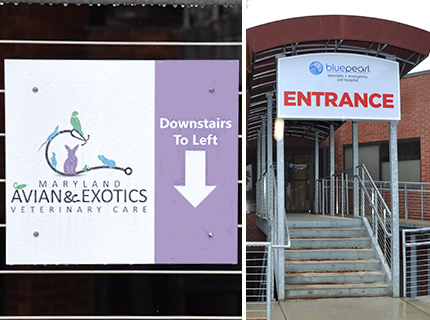 Our Location
We are located below the Blue Pearl Specialty and Pet Hospital. Our entry way is to the left of the entrance to Blue Pearl down the stairs.
Hours of Operation
Monday - 9am - 6pm
Tuesday - 9am - 6pm
Wednesday - 9am - 6pm
Thursday - 9am - 6pm
Friday - 9am - 6pm
Saturday - Closed
Sunday - Closed