Meet Our Staff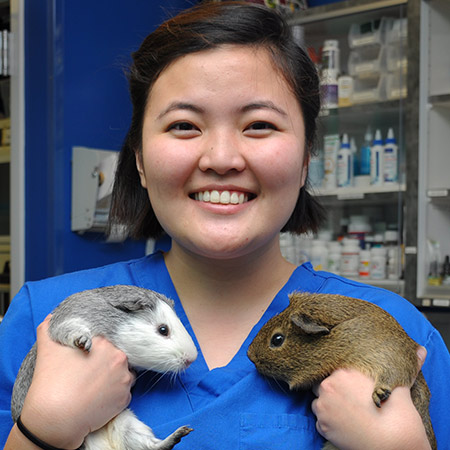 Deneise
Deneise graduated from Mount St. Mary's University with a B.S. in Health Sciences and minor in Psychology.
Deneise has always enjoyed taking care of animals. She grew up in the Philippines with her grandparents until she was 13 years old. She helped her grandparents look after their farm and properties. As a child, she cared for her grandparents' pigs, chickens, dogs and karabaos (a swamp-type water buffalo).
Deneise was on the road to pursuing a degree in nursing, when her interest shifted to working with animals. Prior to joining the MAEVC team, Deneise was a photographer and a dogwalker. She currently has five guinea pigs and four hamsters. If she had more space at home—without a doubt—she would take in more pigs. In addition to photographing pigs and hamsters at play, Deneise also likes to play videogames, try all sorts of food, and travel to places near and far.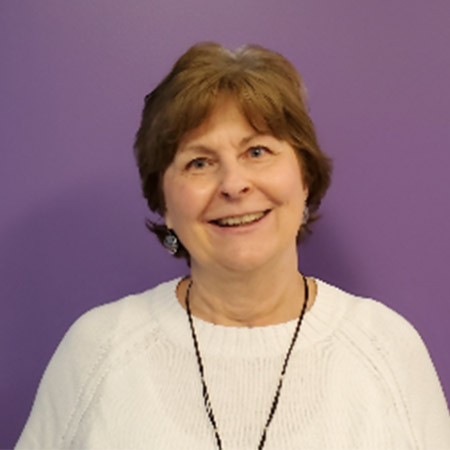 Charlotte
Charlotte grew up in California. She has a B.A. in English from UCLA with minor studies in Biochemistry. She worked for a Beverly Hills dermatologist, and then the American Heart Association, before finding a career as a research manager for a national news organization. Charlotte spent years helping her grandparents with the family farm, where they raised horses, a milk cow named Pearl, hundreds of chickens, and a variety of dogs and cats. She and her husband have three children and a betta fish named Princess Kate.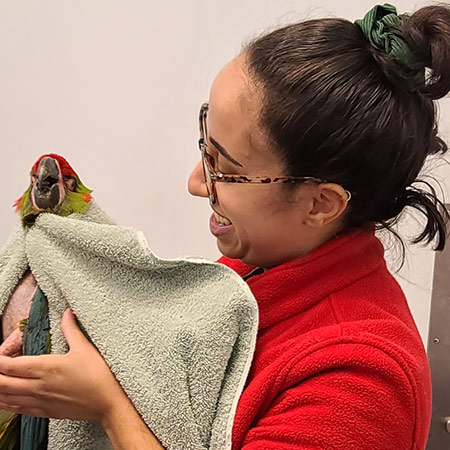 Justine
Justine is a Penn Foster graduate with an A.A.S in veterinary technology. She is a Pennsylvania native and has been working in the veterinary field for over seven years. Justine has a passion for working with animals as well as animal welfare. In her free time she spends her time volunteering at the Smithsonian's National Zoo and Conservation Biology Institute.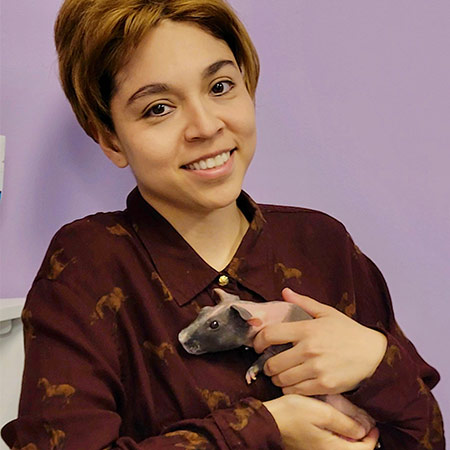 Basha
Basha joined MAEVC as a client care specialist. She hails from Chicago, where she spent most of her teen years caring for two dogs (Midi, Madison) a cat (George) and her extended family's various chickens. She studied English and Psychology at the University of Chicago, where she met friends that would eventually lead to a life in Maryland.
Outside of her early start working at a small TV station, most of her professional career has been caring for clients and their animals, whether it be dog and cat boarding services or providing nutritional information to small animal owners. She has a passion for meeting people, hearing their stories, and finding the best ways to help them.
Currently, she has a feisty rabbit named Nasty Gal and two guinea pigs (Grendel, Ginzo.) Given the chance, she would take in many more pets! She spends her down time hiking with her fiancé and tending to her growing plant collection.